"New coronavirus (SARS-CoV2)" is one of the coronaviruses. Coronaviruses include viruses that cause the common cold, "Severe Acute Respiratory Syndrome (SARS)" and "Middle East Respiratory Syndrome (MERS)" viruses that have occurred since 2012.
There are several types of viruses. Coronavirus is a type of RNA virus (single-stranded RNA virus) that has RNA as genetic information, and has a double membrane made of lipid called "envelope" on the outermost side of the particle. I'm waiting. You cannot increase it by yourself, but you can increase it by adhering to cells such as mucous membranes.
It is said that the virus can penetrate the mucous membrane, but cannot penetrate into healthy skin and only adheres to the surface. Viruses on the surface of objects will break down over time. However, depending on the type of thing, it is said to have the ability to infect for about 24 to 72 hours.
Hand washing is effective because it can shed the virus even if it is only running water, and hand washing with soap is even more effective because it can break the coronavirus membrane. When washing hands, it is said that dirt tends to remain on the fingertips, between the fingers, wrists, wrinkles of the hands, etc., so it is important to wash these parts especially carefully. Also, if you can't wash your hands with running water and soap, rubbing alcohol can also break the fat film and lose its infectivity.
At present, there are two possible ways in which the new coronavirus infection is transmitted: droplet infection (himatsukansen) and contact infection.
The virus is released along with droplets such as sneezing, coughing, and brim of the infected person, and another person inhales the virus through the mouth or nose and becomes infected.
*Main infected places: School, theaters, crowded trains, and other places where many people gather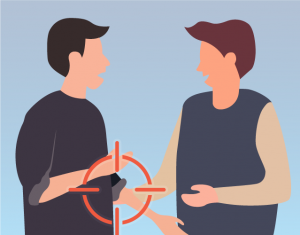 After an infected person holds down a sneeze or cough with his hand, he touches something around him with his hand to get the virus, and another person touches the thing and the virus sticks to his hand, touching his mouth or nose with his hand. It is transmitted from the mucous membrane
*Main infected locations: Straps for trains and buses, doorknobs, switches, etc.
As a general hygiene measure, caught etiquette
Wash your hands and disinfect with alcohol
It has been found that rubbing alcohol (70%) is effective for disinfecting the skin such as hands, and sodium hypochlorite (0.1%) is effective for disinfecting the surface of objects.
Weakness of Enveloped Viruses
Viruses are divided into enveloped viruses (enveloped viruses) and non-enveloped viruses (non-enveloped viruses) according to their structure. Envelope viruses are more susceptible to damage from alcohol disinfectants, whereas non-enveloped viruses generally tend to be less effective with alcohol disinfectants.

Alcohol disinfectants prove to be effective because alcohol breaks the membrane and damages the virus.
New coronavirus · Influenza virus · Herpesvirus · Rubella virus · Hepatitis B and C viruses · AIDS virus
IDEAL for REMOVES OIL, GREASE & DIRT